KOIRAN YLIPAINO
• Kastroitu koira saa helposti lisäpainoa koska kastraatio johtaa vähentyneeseen energiantarpeeseen ja kuitenkin ruokahalu usein lisääntyy.

Lihavuuden välttämiseksi koiralle pitäisi tarjota ruokaa jossa on pienempi energiasisältö, kuten Royal Canin Sterilized. Ruoka sisältää pienemmän määrän energiaa ja enemmän kuituja.

• Jos koirasi on liian lihava, se vaikuttaa koiran elämänlaatuun ja liikalihavuus rasittaa myös sisäelimiä ja niveliä.

• Ylipainoinen koira muuttaa usein käyttäytymistään kun sen on vaikea liikkua. Se on vähemmän leikkisä, eikä niin aktiivinen.

• Yksi kilogramma liikaa keskikokoisella koiralla vastaa noin seitsemän kiloa ihmisellä.

• Satiety Weight Management on täydellinen ruokavalio laihtumiseen ylipainoisille koirille.
KATSO ALLA OLEVAT TAULUKOT!
• A castrated dog does easily gain weight since the castration results in a reduced energy requirement while the appetite often increases.
In order to avoid obesity, you should provide a feed with lower energy content like Royal Canin Sterilized (available in the retail trade), which is sized and also adapted for some breeds or Royal Canins Neutered (veterinary), which is also adapted for young pets. The feed contains a smaller amount of energy and more fibers, which makes the dog feel full but still has a reduced energy intake.
• If your dog is too thick it will affect the quality of life and obesity strains the internal organs and joints.
• An overweight dog often changes its behavior when it becomes difficult to move. It becomes less playful, inactive, often begs more and may be annoyed or anxious.
• One kilogram too much on a medium sized dog is equivalent to approximately seven kilos of obesity on a human being.
• Satiety Weight Management is a complete diet for slimming down overweight dogs.
• When your dog has reached its ideal weight but still has easy to put on, we recommend that it remains on Satiety diet feed.
• A dog that is extremely active during parts of the year, for example during huntingseason, can switch to a feed that contains less energy when not as active. Just think that the transition should take place gradually to avoid risk of gastric problems.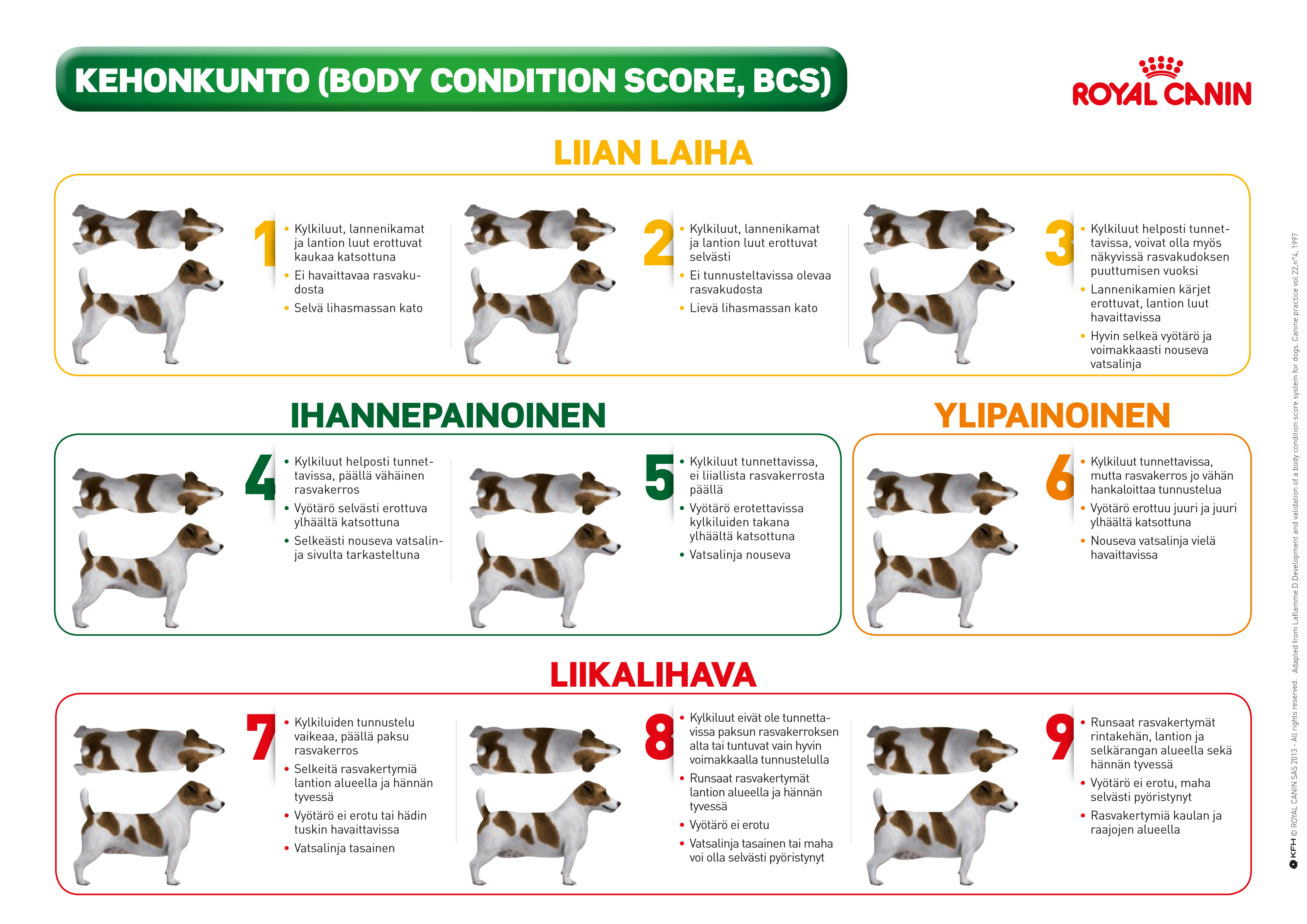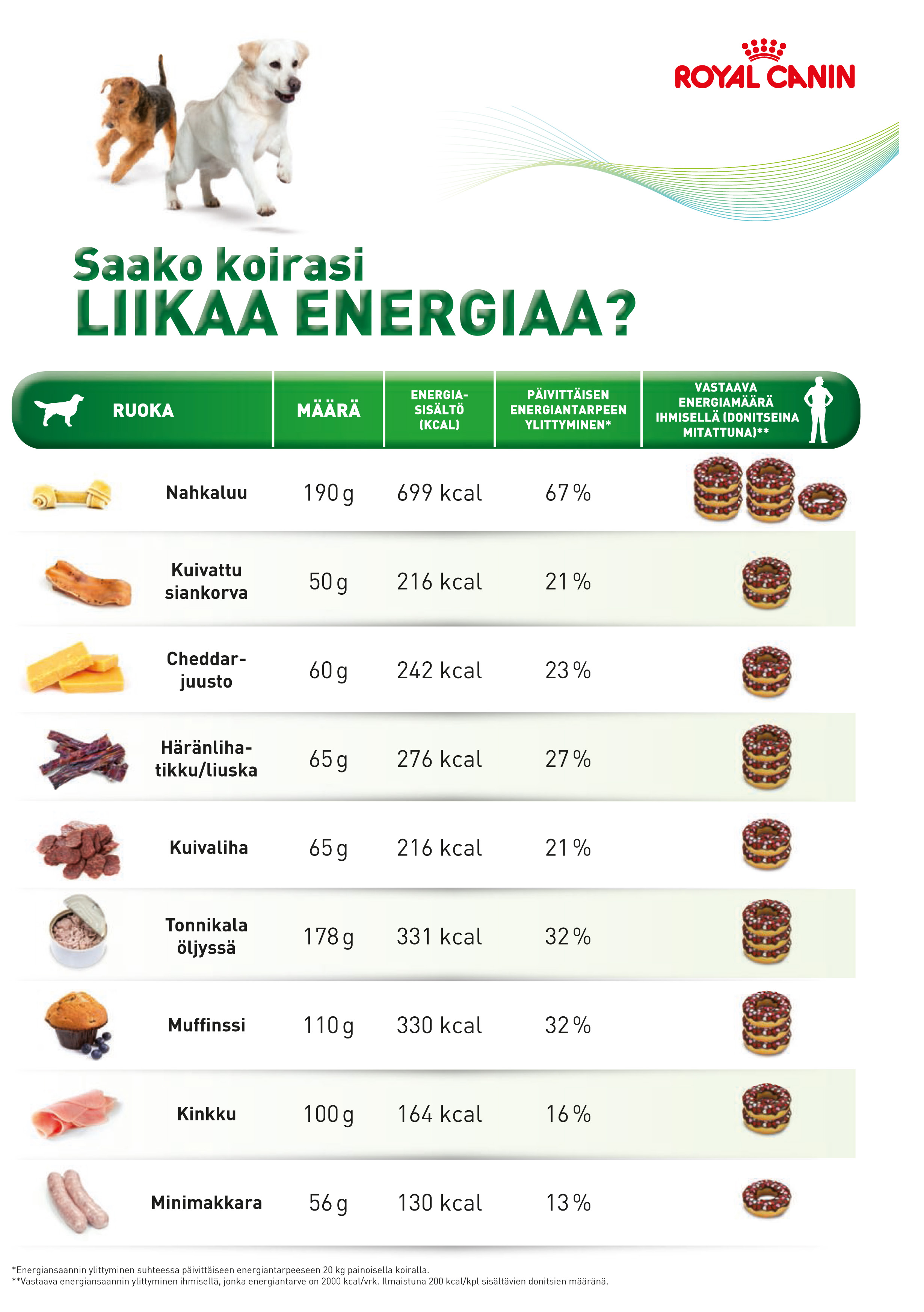 Kennel Maxfrin suosittelee Royal Canin-ruokaa!
Lisätietoa Royal Canin -tuotteista saat: